What's the difference between people who successfully manage their money and hit 6-figure savings goals & those who don't?


HAVING A STEP-BY-STEP BLUEPRINT TO TAKE THE GUESSWORK OUT!
WHAT'S INSIDE THE BLUEPRINT?
THE BYB BLUEPRINT IS YOUR ROADMAP TO NAVIGATING YOUR MONEY JOURNEY. IT'S DESIGNED TO HELP YOU BUILD THAT SOLID FOUNDATION YOU NEED TO GET AHEAD IN LIFE.
Inside it, you get:
20 in-depth video trainings covering a wide range of personal finance topics
10+ workbooks to guide you through the implementation process
THE Personal Finance Dashboard, my signature financial planning tool
3+ JUICY Bonus Trainings
LIFETIME access + access to new trainings as they're added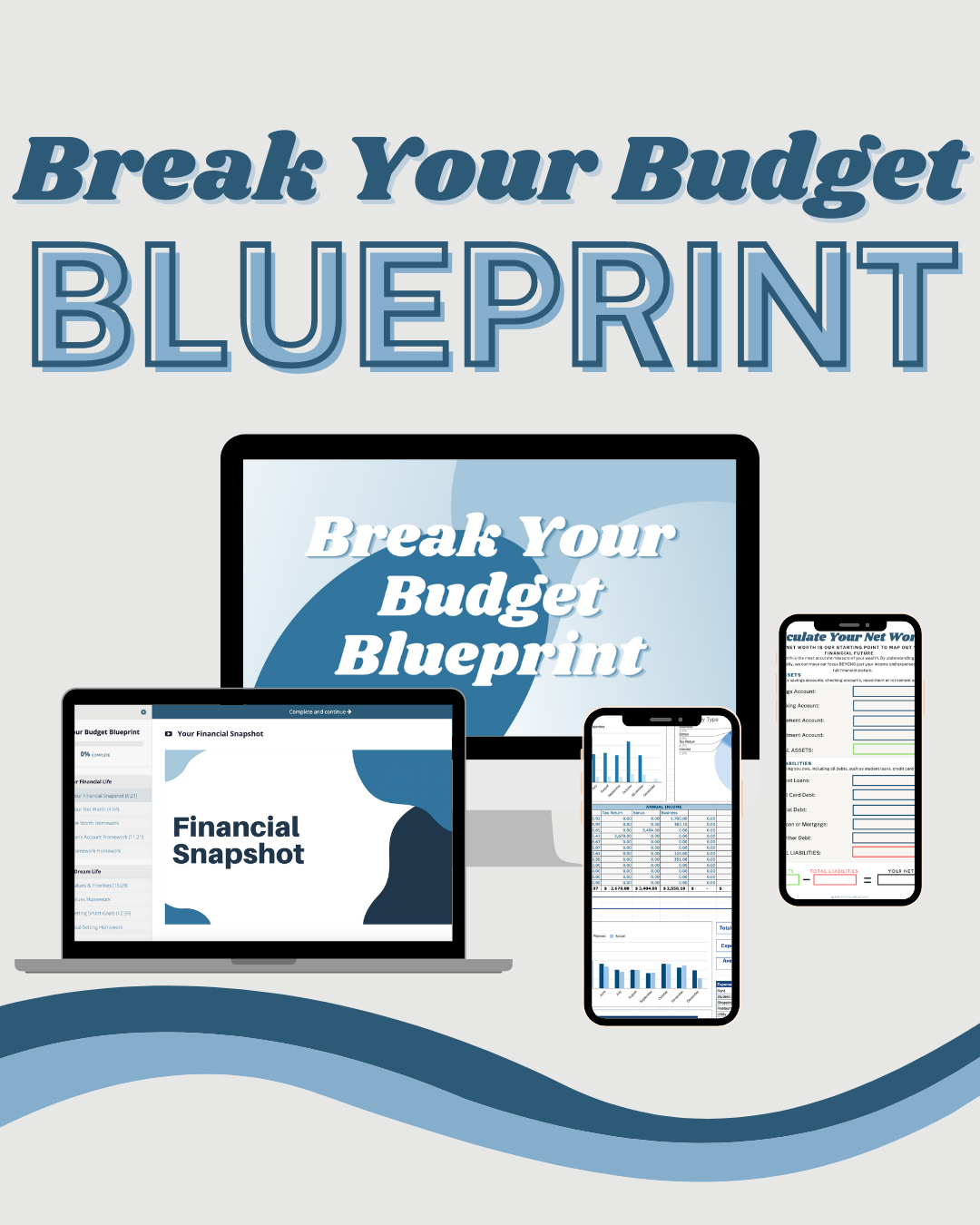 Money creates opportunity. Opportunity breeds DREAMS!


It's time to put yourself in the drivers seat of your own life.
This course is for you if...
You struggle to find clear and easy-to-understand information online about personal finance
The information you DO find is hard to implement into your own life, so you simply *don't* even though you know you need to do something!
You want to save money without needing to make huge life sacrifices or give up your favorite things
You're ready to feel confident that your dollars are being used efficiently and serving their best purpose
You're excited to start feeling PROUD of your finances, rather than ashamed & behind. You know your dreams are closer than they seem!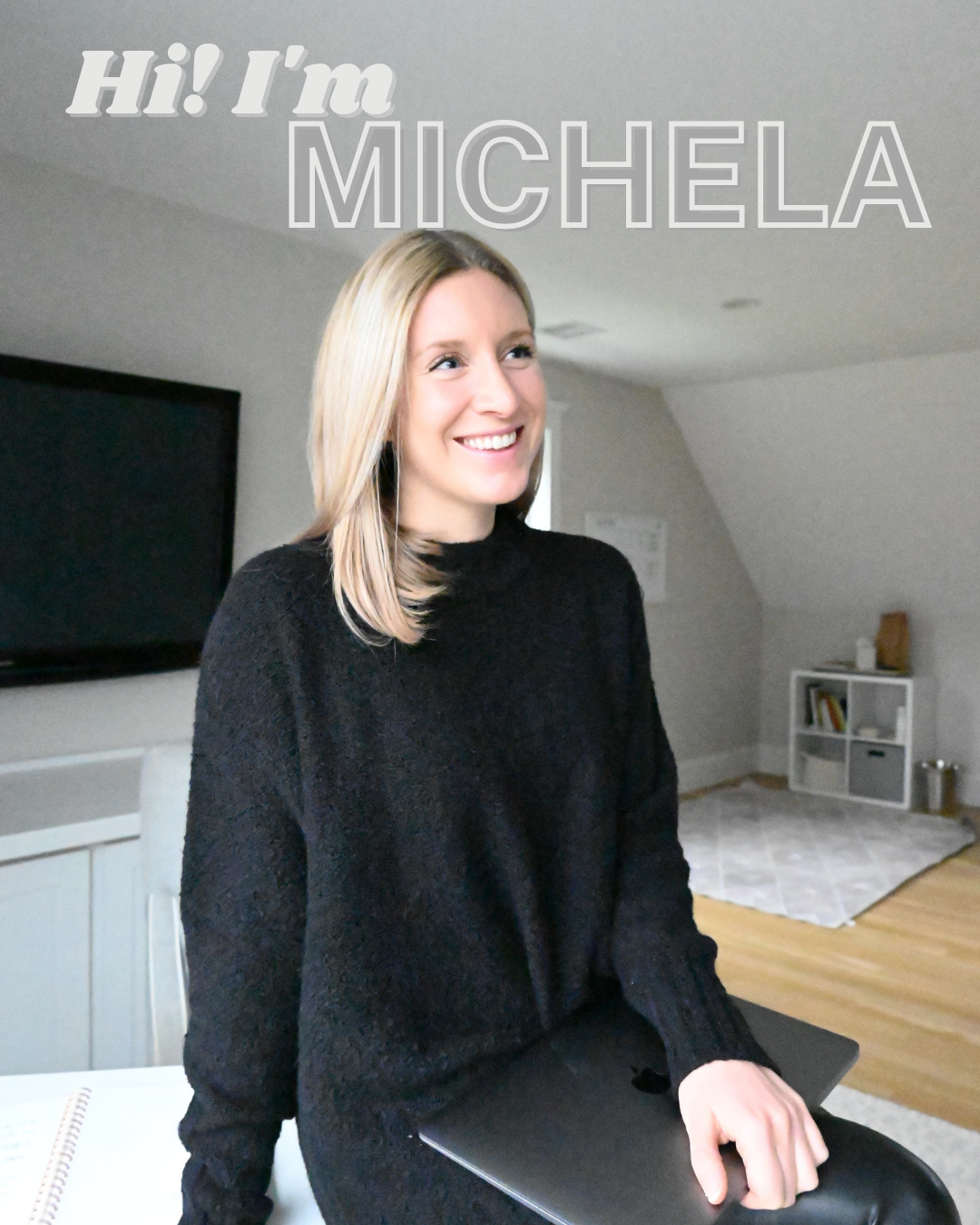 For a long time, despite having a Finance degree & working in the industry, I was disenchanted with the idea of figuring out what the heck to do with my money.
I spent 2 years working & making pretty good money, but it felt like I had literally *nothing* to show for it.
Yeah I had some savings and I was putting money away for retirement, but I had no idea if I was doing it right.
I didn't have a plan, or a strategy, or even any idea of what I wanted in the future & if what I was doing was going to get me there.
Throw a global pandemic into the mix, and it was officially time for me to figure it out. So I did.
The result? I've got a 6-figure net worth, am maxing out my retirement savings, and plan to purchase my first condo in a metro city in 2021.
And I made it all happen in less than a year, during a pandemic.
And now it's your turn.
A Sneak Peak of What's Inside...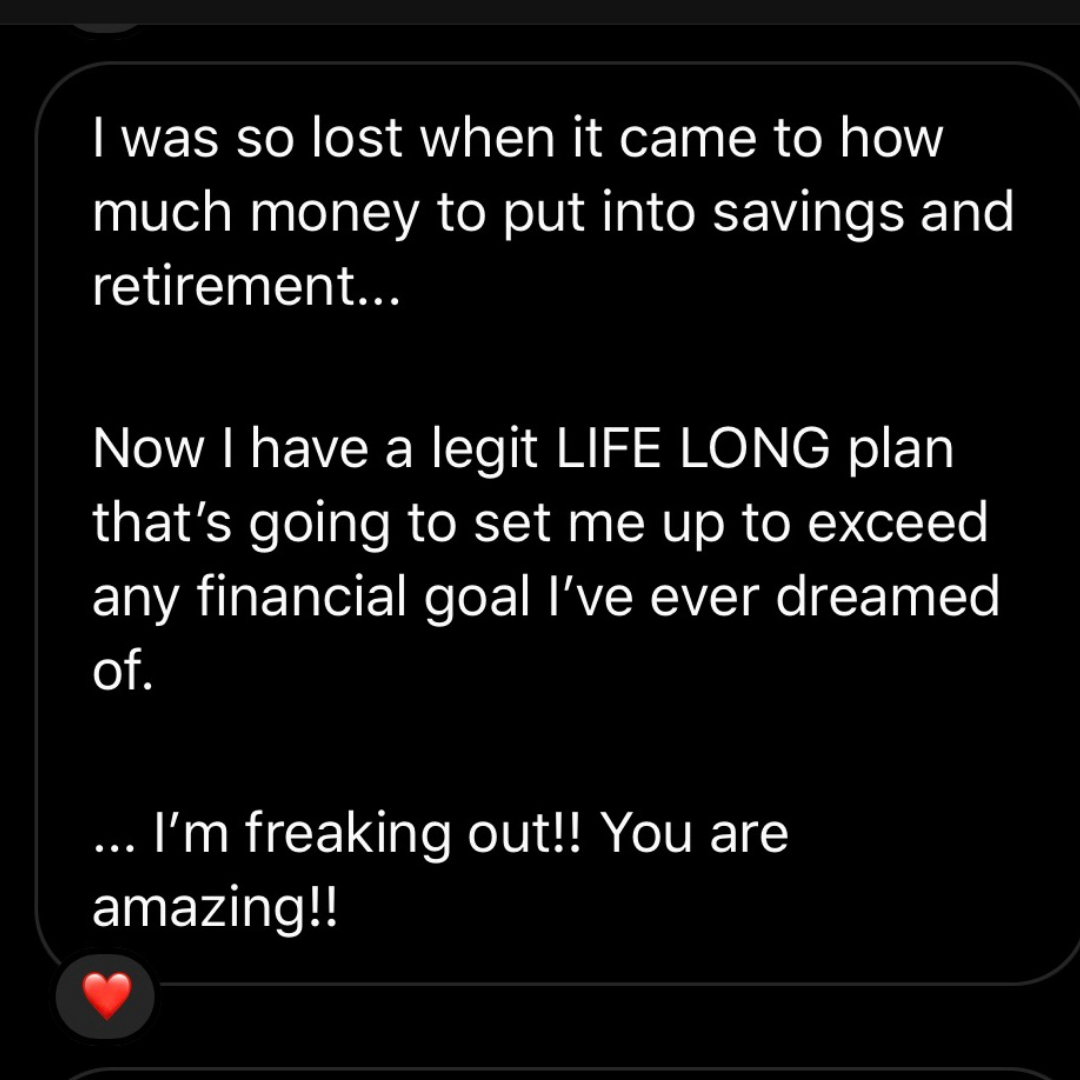 Lifelong Planning
Planning for the future gets a bad rep. It doesn't need to be boring! Learn how to Design Your Dream Life & use your money as a tool to live it every day, now & into the future!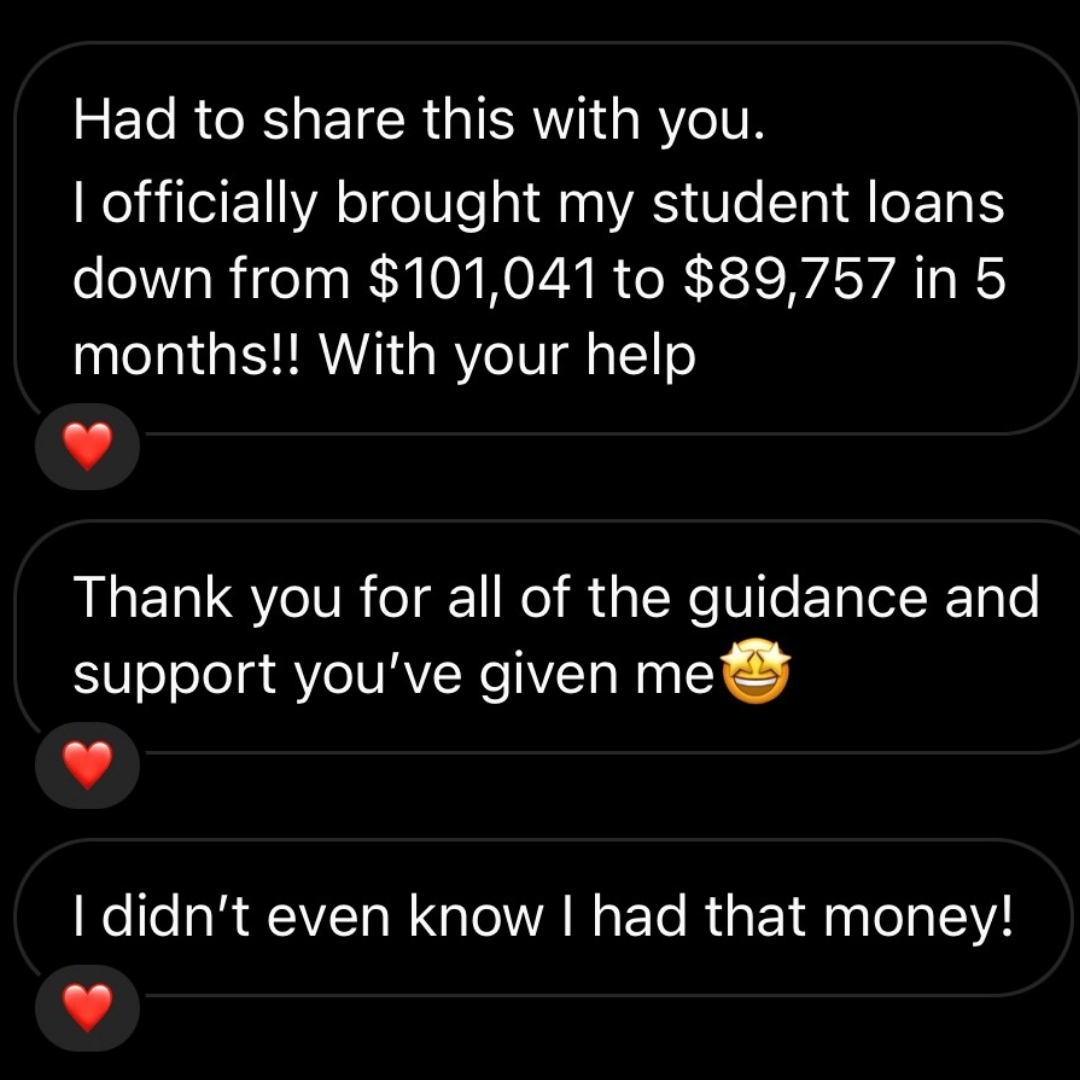 Pay Down Your Debt
It's not unusual for my clients to pay $10k+ towards their loans in a short period of time. Learn how to intentionally eliminate your debt, and watch how fast it disappears.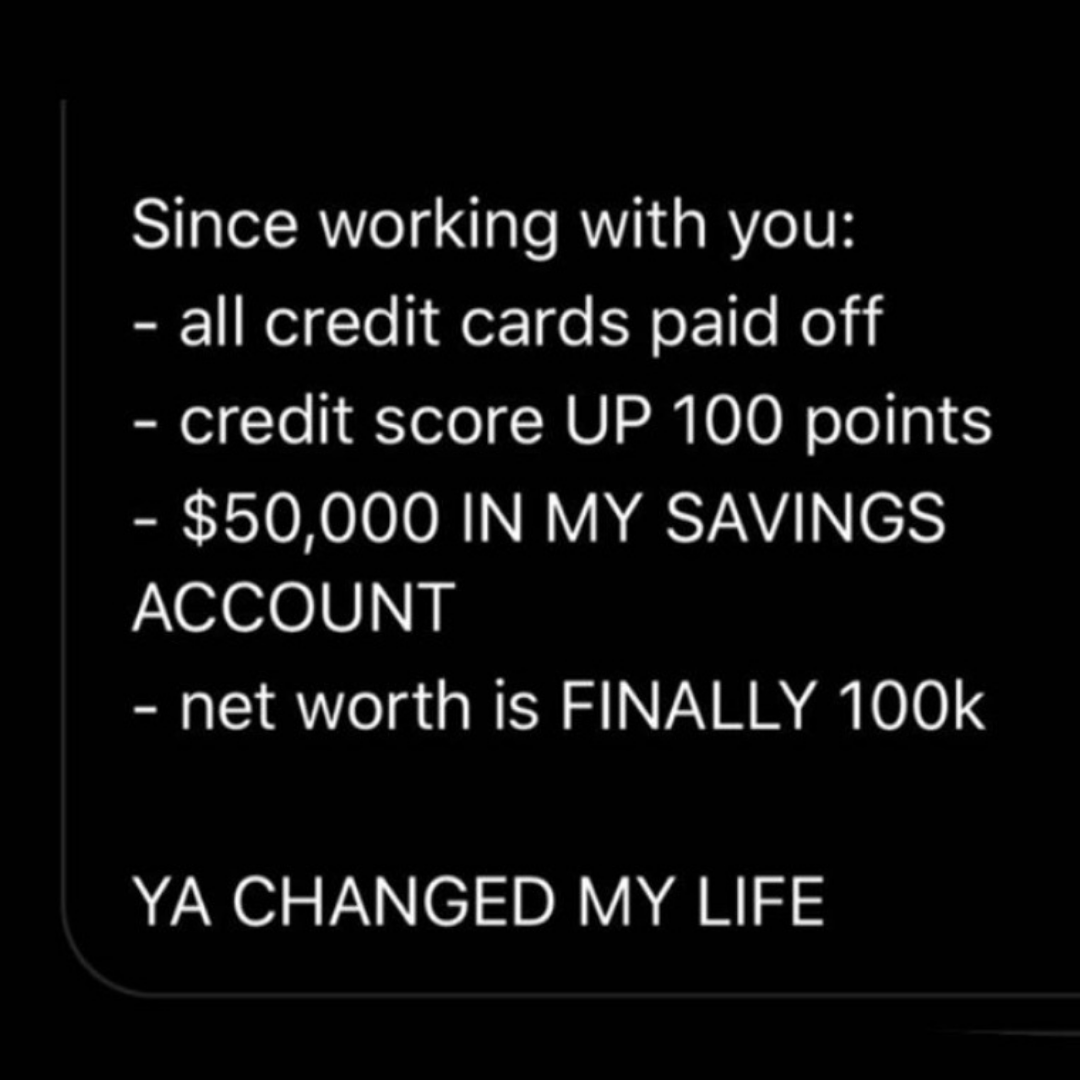 Reach BIG Financial Goals
Learn how to set financial goals the right way, and prioritize them within your plan. No more treating savings as leftovers; it's time to save intentionally & with real purpose!
"I feel like I actually have a 360 degree view of what my financial future actually looks like. The Personal Finance Dashboard is something I will be using FOREVER!"
"I can honestly say that I spend money in a way that aligns with my values and goals much more now than ever before. I don't attach guilt to spending anymore because I know I'm on track to reach my goals & spend in line with my goals."
"Your spreadsheet is amazing. I love that I can bring everything down to zero and see how much I'm over or under. It's so cool! Plus, I finally feel like I have a spreadsheet I'm excited to use because I can see how a choice I make impacts everything else."