THE ULTIMATE BUSINESS & SIDE HUSTLE PLANNING TOOL
LEARN MORE ABOUT THE BE YOUR OWN BOSS TEMPLATE
In this video I break down how I manage my finances as a business owner by using the Be Your Own Boss template.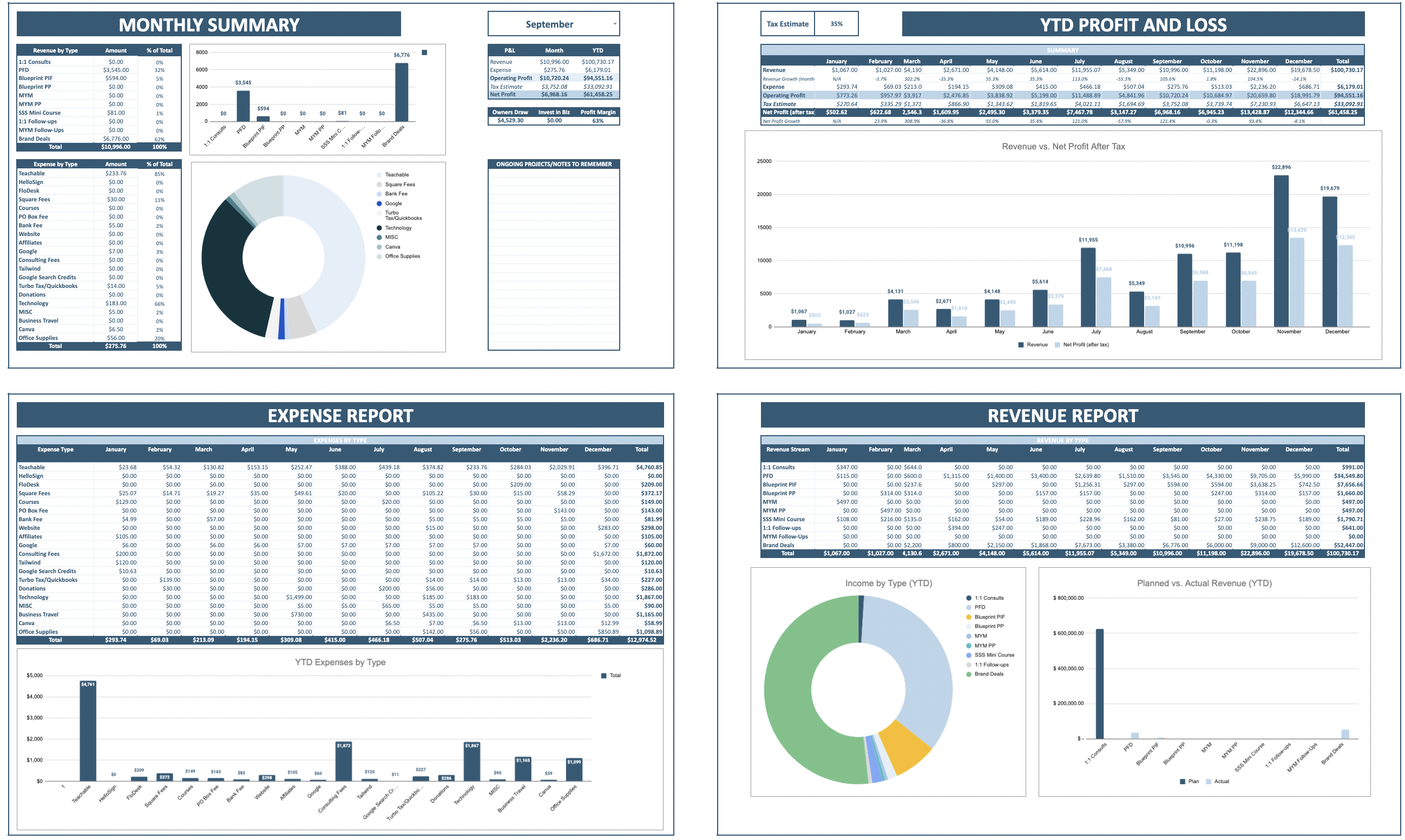 Comprehensive Reporting Dashboard
As a business owner, you need to know your numbers! This dashboard includes a monthly financial health snapshot, revenue report, expense report, and profitability report.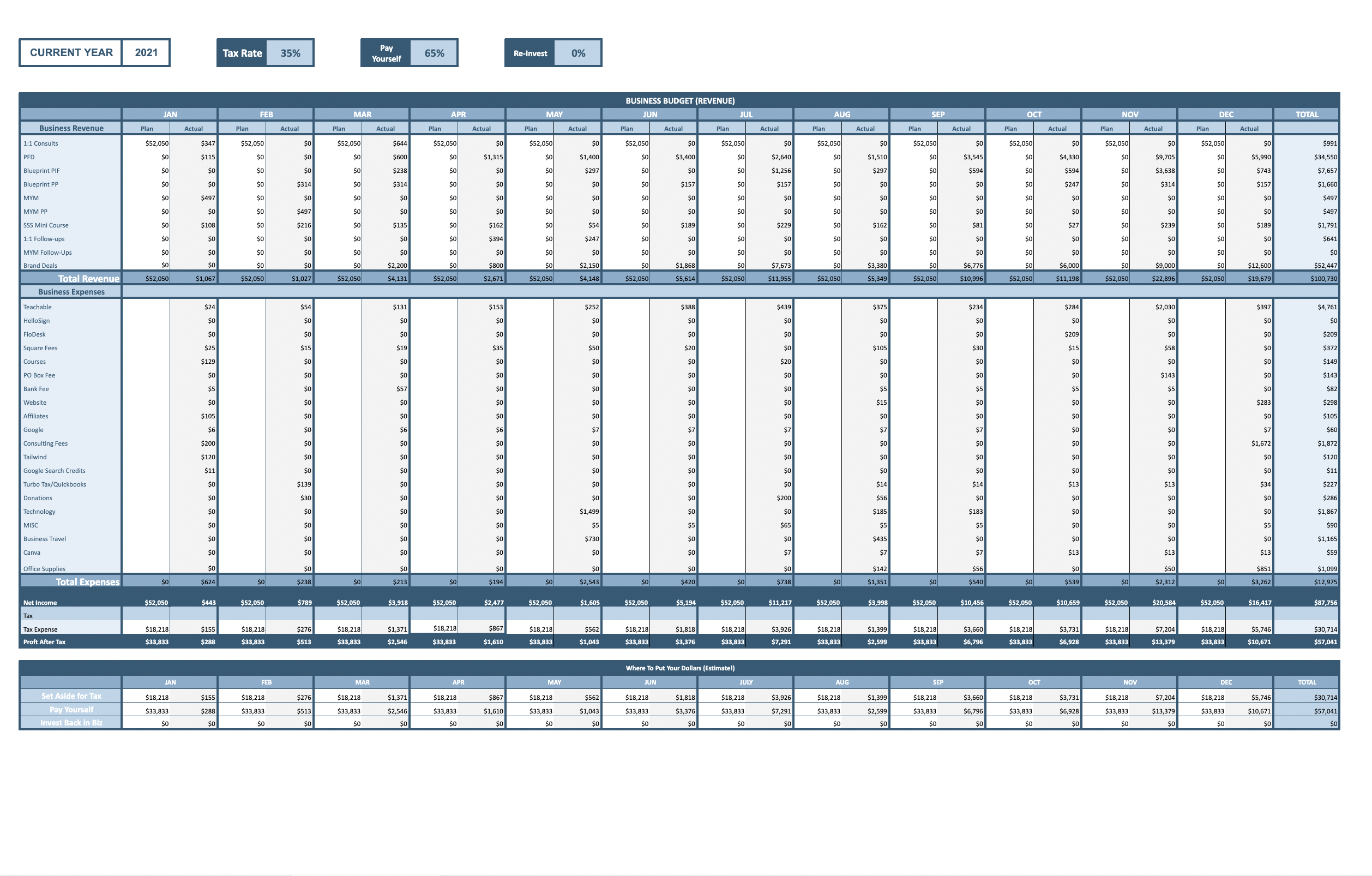 Profit & Loss Statement
Use the P&L Planner to estimate what to set aside for taxes and how much to pay yourself. You can see a month-over-month breakout of your revenue, expenses and net income, and compare against your plan.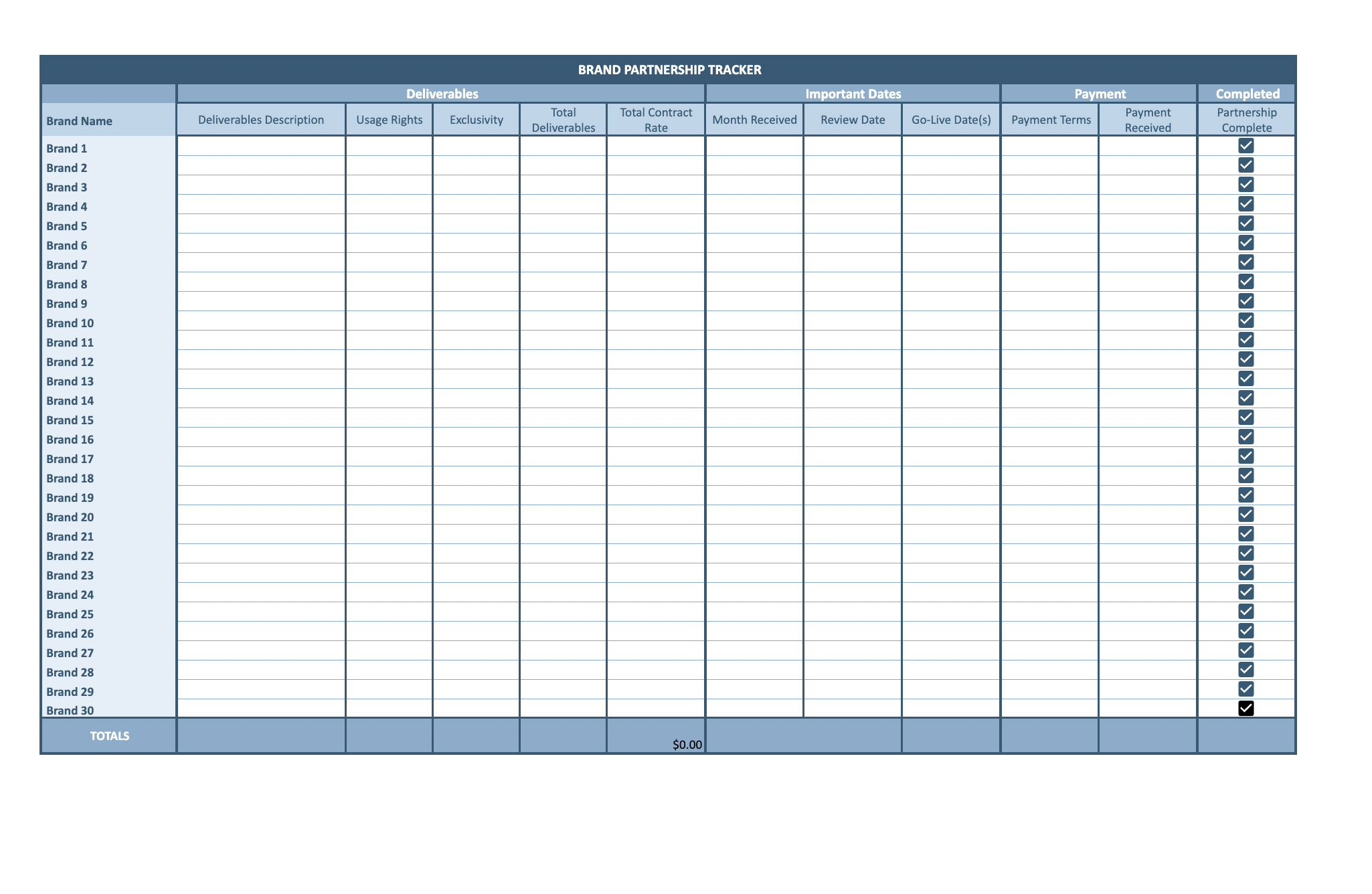 Brand Partnership Tracker
If you partner with brands in any capacity, this tracker makes it super easy to manage each deal and track due dates, deadlines, payment terms, and partnership completion!

Example Title
Use this block to showcase testimonials, features, categories, or more. Each column has its own individual text field. You can also leave the text blank to have it display nothing and just showcase an image.
*not pictured but also included*
Revenue planner for up to 10 different revenue streams or product lines
Revenue/expense tracker for weekly and monthly bookkeeping
Tax tracker so you never forget about a quarterly payment again!

WHAT'S INSIDE THE COURSE?
Comprehensive planning and tracking spreadsheet that provides you a 360 degree view of your business finances
A fully customizable revenue and expense planner: you create up to 10 revenue categories and 20 expense categories related to your own business
A monthly and annual Profit & Loss Statement with customizable estimators for taxes, paying yourself, and investing back into your business that provide you insight on how to move your money around each month
A revenue and expense tracker, because it's time to stay on top of your bookkeeping
A Brand Collab Planner, so you can keep tarck of partnerships, deadlines, due dates, payments & more!
A tax payment tracker because quarterly tax payments are *not* fun but you know you need to stay on top of them!
In depth set-up tutorial, so you can ensure you are set up for easy maintenance and optimal insight
Unlimited Access: you can rinse + repeat the process forever! (PLUS ACCESS TO ALL ENHANCEMENTS AND UPDATES)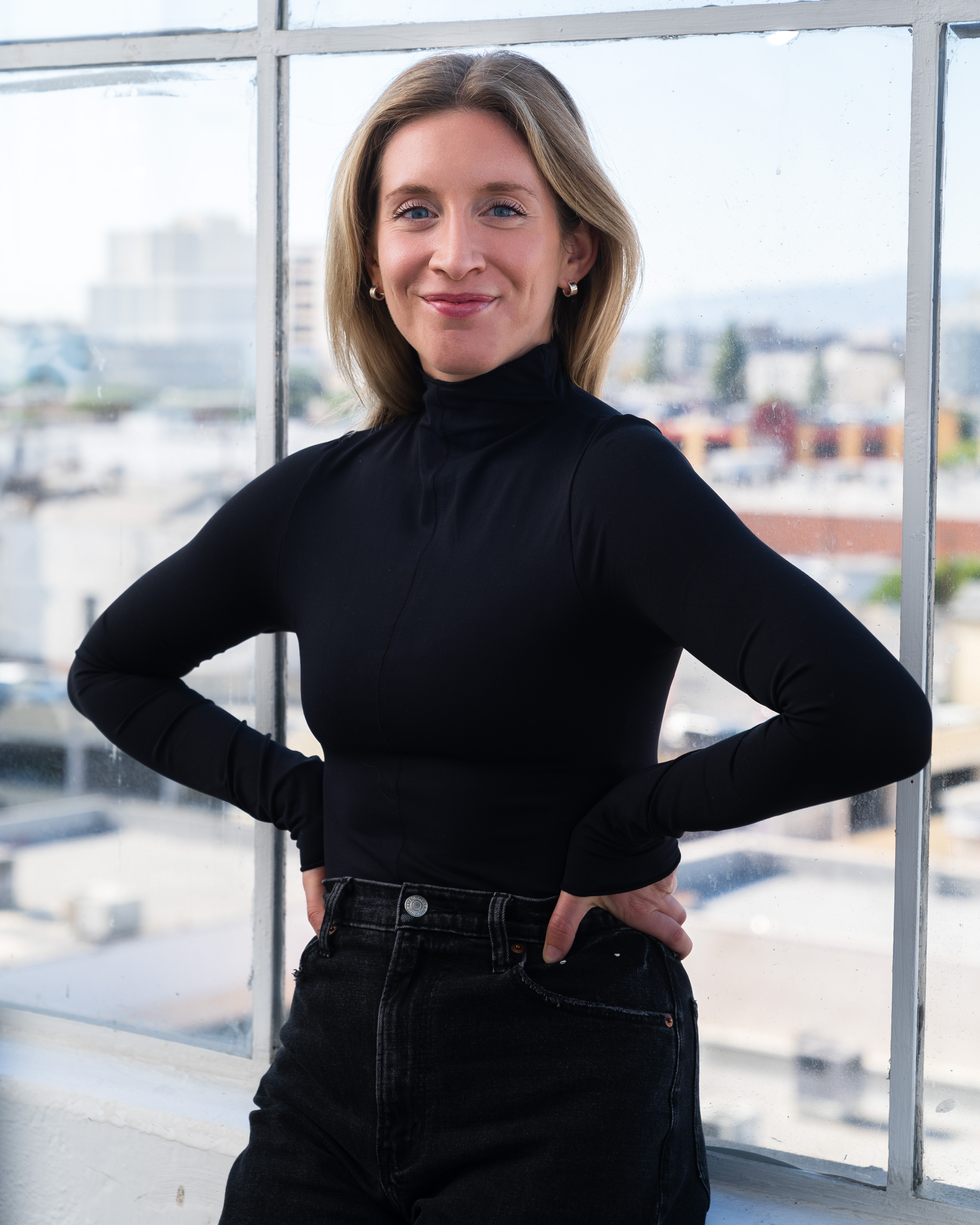 MEET MICHELA
@BreakYourBudget
Michela Allocca is a Financial Analyst and entrepreneur specializing in Gen Z and Millennial money management. She focuses on helping young professionals learn how to budget better, earn more, and reach their 6-figure saving goals in a practical and sustainable way. With hundreds of thousands of followers across TikTok and Instagram, along with her own set of signature online courses and debut book, Own Your Money, Michela has successfully built a platform that speaks directly to the growing number of young people who are ready to take their financial power back. Notable brand partners include Ally Bank, onomy, Refinery29, H&R Block, Fundrise, and Stash. Find her as @breakyourbudget on social media and at breakyourbudget.com.